Where are Hamilton Mill and Dacula home prices heading?
Posted by Matt Hermes on Wednesday, November 13, 2013 at 8:33 AM
By Matt Hermes / November 13, 2013
Comment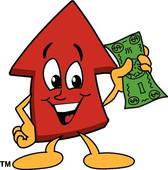 Where are Hamilton Mill and Dacula home prices heading? Up. Yes, I said it. Prices are going up and will continue to do so for the next few years. 
Home prices have increased in Dacula, Ga and Hamilton Mill over the past year. Dacula has seen a marked improvement in price levels and our overall outlook is pretty good for the foreseeable future. I was recently asked to contribute to a article in the Dacula Patch on home pricing and my repsonse was that "Hermes expects to see that trend continue over the short term despite the potential influx of sellers. "I would expect a 4-6 percent appreciation over the next year and then continue this trend for a few years," he said.
While I caught some flack for this from some in the real estate industry I do truly believe that real estate is hyper local, meaning that while some areas may see modest gains, others will see higher movement in price gains. Hamilton Mill and Dacula as a whole are totally different than other areas in metro Atlanta. 
Yesterday, the website "Keeping Current Matters" posted a article from Pulsenomics surveys a nationwide panel of over one hundred economists, real estate experts and investment & market strategists about where prices are headed over the next five years. They then average the projections of all 100+ experts into a single number. 
Their results show that the survey indates a home value appreciation of just over 4% in 2014 and will continue this slight but positive price appreciation for the next five years. 
This is promising news for Georgia homeowners as we continue to see modest gains in most areas and some more fortunate will see greater gains. 
Here is a link to the article: Where Prices are Heading
If you would like more information on the housing market or if you are curious as to what your homes value is please give us a call and we will prepare a complimentary market analysis of your homes value for you to review. Feel free to reach out to us at 678-775-2787 or email us at [email protected].