What Must Be Disclosed When Selling?
Posted by Matt Hermes on Wednesday, August 5, 2020 at 11:10 AM
By Matt Hermes / August 5, 2020
Comment
Depending on where you live, sellers will need to disclose information about the condition of your property to the buyer when selling a home. The disclosure statement provides the buyer with a better understanding of the home and its potential problems. It helps to show the buyer that there aren't things they need to be aware of that might negatively affect its value.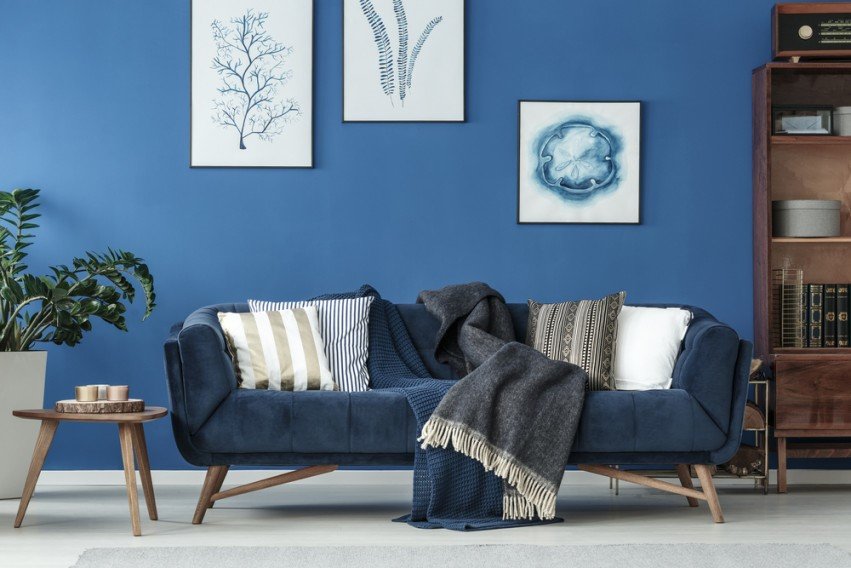 If you don't disclose everything that you have knowledge of about the property in a transfer disclosure statement, there could be legal ramifications. If there are material facts that affect the condition of the home, then this information should be disclosed to the buyer. Better for a seller to tell the buyer everything they know about the property. And a buyer should thoroughly review the disclosures when utilizing a home buying checklist. It is very important that disclosures are provided to buyers so that they understand and are knowledgeable about the condition of the home.
Disclosures are an important part of the home selling process. If a seller is not utilizing a Realtor to represent them, it can be more challenging to have knowledge of what forms and how to properly disclose the condition of the home to a buyer. A real estate agent will help to guide a seller through the home selling process. Let's review the issues involved with disclosure statements.
Disclosure Forms
If necessary, there may be a standard disclosure form for residential homes. If your state doesn't have a specific form, your real estate agent may be able to offer you documents for the purpose. When you complete this form as a seller, you have to be as truthful as you can about your home. If you know of a defect, you should disclose it. If you are aware of any leaks in the roof, or mold in the basement, these have to be added to the disclosure. If you are unaware of some of the questions that are asked on standard disclosure forms, then a seller should be truthful about what he does or does not know.
This disclosure statement is given to the buyer, and they can ask for extra information about the issues highlighted if they want. The disclosing of negative details, of course, could lead to the buyer deciding that they want to back out of the deal. This fact should be considered before the home is listed for sale.
Who Has to Fill Out the Disclosures Form?
Many states require the home seller to fill in a property disclosure form to help buyers understand the condition of a home. Depending on the law in your state, it is normally the responsibility of the owner to make sure the information about the home is truthful. If the owner doesn't live in the property, this should be mentioned in the disclosure statement. If the home is an investment property, the owner still needs to complete the disclosure statement.
There could be some exceptions to this requirement, however, and this will depend on the legislation in your state. If the home has been inherited, is a new build, or was a foreclosure, you may not be required to fill out the disclosure. Your real estate agent will be able to help you if you are unsure whether you need to fill out the form or not. Ther
Information That You Have to Disclose
You have to make sure that anything that the buyer should know, is revealed in the disclosure statement. Bearing in mind that there could be legal issues if you don't reveal everything that you should consider how it would look to a court. If you try to hide something that you know is wrong with the home, that is not acting in good faith.
If the buyer finds problems that should have been obvious to the seller, the former homeowner could be in trouble. If the problem is only minor, or if there is something wrong that the owner couldn't be reasonably expected to know about, it shouldn't be an issue.
If your home suffers from issues that you cover-up, for example, mold or water damage that you paint over. The new owner could start legal proceedings against you when the problem is discovered.
The exact rules vary depending on the state, so be sure to check with your Realtor. But the statement will likely include the following issues among others:
Disputes or nuisances with neighbors
Pest control problems
Water damage in the home
Mold problems
Recent deaths particularly if the result of a crime
Death on a property under any circumstance within three years in California
Repair history
Choosing to Sell As-Is
If there are problems that you can't have repaired before listing, an as-is sale could seem appealing. There are pros and cons of selling a home as-is. However, if you think you can avoid having to make disclosures about the property, you would be mistaken.
There are factors that a homeowner who is thinking of selling their home in as-is condition should understand. The most important consideration is that a home buyer will still have a home inspection, and most likely will still ask for repairs. Selling a home in as-is condition may result in lower offers because the buyer may think there is deferred maintenance.
An as-is home seller still needs to fill out the disclosure statement. On top of that, the home will likely be more difficult to sell with buyers avoiding what they will see as a problem property.
Pre-Listing Home Inspection
A factor for a home seller is to consider having a pre-listing home inspection. This will reveal the condition of the property to the seller, and allow them to make necessary repairs prior to listing the home for sale. A pre-listing home inspection is a seller cost, but in the end, you may end up getting better offers because the condition of the home has been addressed.
Both the pre-listing home inspection and repair receipts should be provided to a buyer. Doing this will give the buyer confidence that the seller is not hiding anything about the condition of the home. And it demonstrates to the buyer that the seller has addressed conditions that may have arisen during this home inspection. A seller should prepare for a home inspection by addressing deferred maintenance and making repairs before the home inspection.
Final Thoughts
It is important to make sure you don't try to hide anything when filling out your disclosure form. It might be tempting to avoid revealing details that could put off a purchaser, but the consequences could be substantial. If you are unsure about whether to disclose a particular issue with the home you are selling, your realtor or a real estate lawyer should be able to help you out.
Original article courtesy of newportbeachrealestatecafe.com
See other:
Can You Back Out of a Home Purchase Agreement?