Ways to Improve Your Home's Exterior
Posted by Matt Hermes on Tuesday, May 5, 2020 at 9:15 AM
By Matt Hermes / May 5, 2020
Comment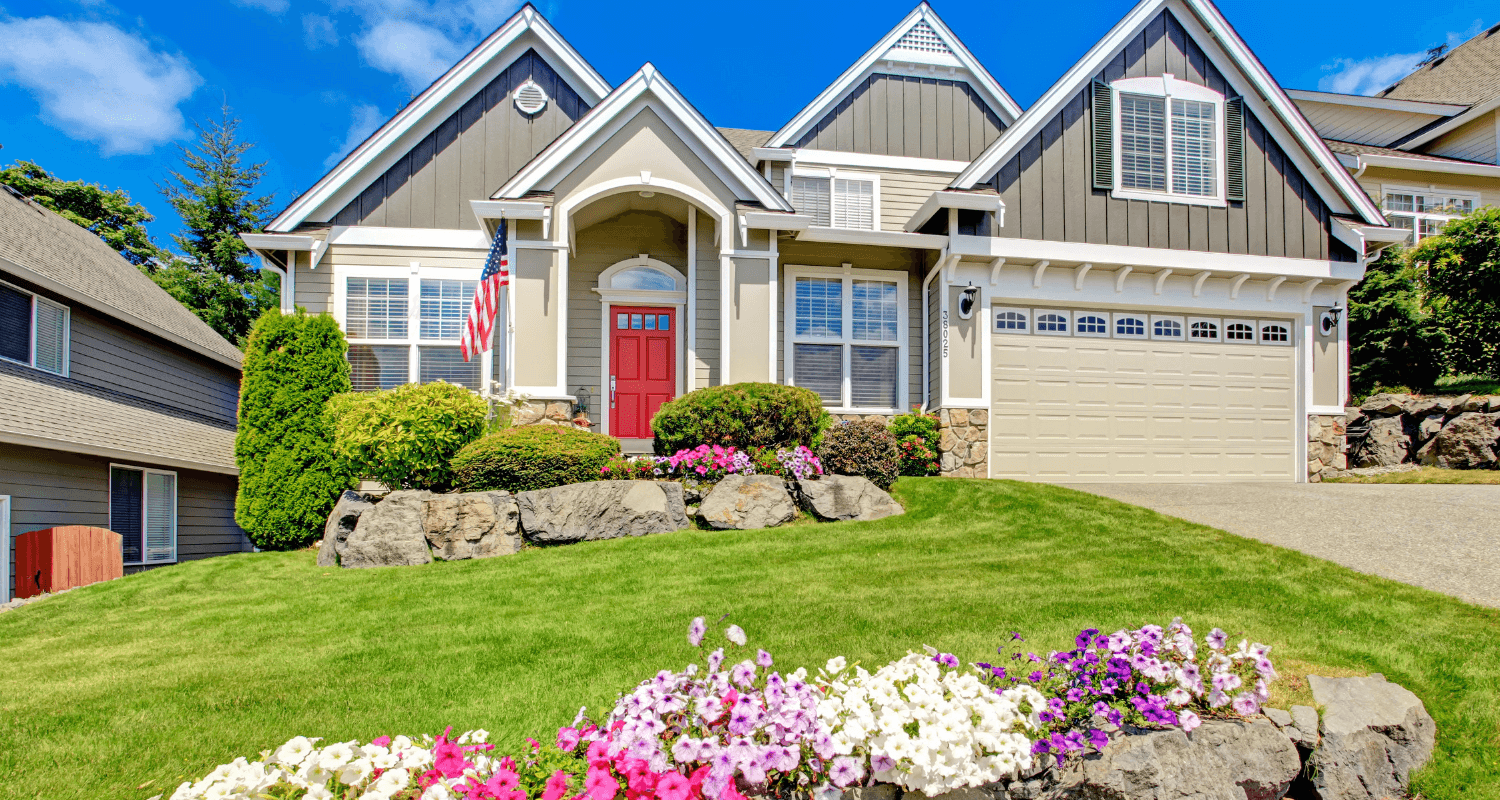 1. The simplest way to assess the curb appeal of your house is to walk to the curb—or to the street—and view it with the critical eyes of someone who has never looked at it before. Enlist the help of a friend whose opinion you value, sense of style you admire, and who will be honest. Take pictures of the house and front yard, along with close-ups of the door, path, landscaping and other details.
Know your home's architectural style. Is it Midcentury Modern, Colonial, Georgian, or maybe Spanish? Get smart about your region's climate and local environmental issues that might affect your landscaping choices, like water rationing in a drought zone or planting annuals that will have to be changed out every couple of months.
Look at it through the eyes of a first-time visitor.
Is it easy to find?
Does it say, "welcome"?
Does it stand out, like in a bad way?
2. Pretend you're the parent of a friend of your pre-teen daughter, dropping off your child for the first time, in the dark. You drive slowly by, searching for the address displayed on your GPS app. It says you're at 46257 Mockingbird Lane—or are you? There's a car parked in front of the curb where the house numbers should be painted, and a shrub covering the last two numbers of the address posted on the front facade.
It's definitely time for an update, so why not make sure the house numbers are legible and easy to find, attractive, and in a font that complements your home's architectural style?
3. If you were the mail carrier, would you be able to find your mailbox easily? OK, if you were an identity thief cruising by, could your house be targeted as an easy mark, with the mailbox near the front of the property, hinges of the little door broken or unlocked so that bills and other important pieces of mail can be swiftly confiscated while you're at work?
Or, from a design perspective, do you have a cast iron mailbox that would look better with a Georgian or neo-Colonial home than your Midcentury-modern?
It's a simple and quick change that can start to make an improvement.
4. Assess it from the viewpoint of a visitor—in other words, walk up the path from the curb, across the sidewalk, and past your front yard. As you do so, ask yourself (silently):
Is it safe? Are any bricks, pavers, or other materials missing or coming loose?
Is it welcoming? Or does it remind you of the house you'd pass by on the way home from school with the overgrown trees and ivy that you and your friends would run past because you were pretty sure a witch lived there?
Is there no path or entryway at all? Do visitor have to cut across the lawn?
5. Unless you happen to have a sculpture by Henry Moore in your front yard, the focal point of your property will probably be the entry and/or front door. If the door is worn, painted a ho-hum color, or does not jive with the rest of the home's architectural details, it won't stand out.
If you have a front porch, make sure it's freshly painted, repaired, clean, and nicely furnished. Don't forget container plants, light fixtures, outdoor pillows, and doormats as extras to help spruce up the entry and welcome visitors as they approach your front door.
Also, think about repainting your front door with something colorful that goes well with your home's exterior or replace the door if it's in poor shape or the style doesn't match the home's architecture.
6. Look at your home's add-ons, like light fixtures, railings, and columns. Examine awnings, porticoes, overhangs, and the porch.
Do they need to be repaired or is it time to replace any of these elements?
How do the scale and size compare to the rest of your house?
Do they coordinate with your home's architectural style?
Make a note of any changes you'd like to make and add them to the ever-increasing list.
7. In addition to the color of the door, assess the color of your home's exterior.
Does it need an update? Was the house built in the 1980s and still painted in colors of the era that maybe don't enhance it now?
Is the paint cracked or peeling on the trim or facade?
Is it boring? If you must follow guidelines imposed by a homeowners' association (HOA), consult their color list periodically for changes.
Hire a designer or contractor to assist you in choosing colors for the exterior, trim, railings and other architectural features.
8. How's that garage door working for you? Is it literally on its last hinge and must be propped every time it's opened? If so, it's time to repair or replace the door. Replace it if the door has dents or major surface damage or wear. Also consider getting a new one if it doesn't coordinate with the rest of the house.
9. If you could, would you dig up your yard and start over? While it's a dramatic move, sometimes it's necessary. If trees are overgrown, invasive, and roots are buckling the sidewalk and encroaching on your plumbing and irrigation, they should be removed—check with a local arborist or tree-trimming service.
The same goes for hedges, a thirsty lawn in a drought region, or high-maintenance shrubs that need weekly haircuts. Depending on your skills and time, this can be a do-it-yourself undertaking or you might want to enlist the services of a landscape designer or landscape contractor.
10. Maintenance and cleanliness are part of the big picture. Take note of whether your home appears clean, fresh, and well-kept. Also look at working elements like gutters, siding, and shutters. Are they in good shape or is it time to repair or replace them?
Article courtesy of thespruce.com