Unwanted guests in your attic or crawl space in Hamilton Mill?
Posted by Matt Hermes on Tuesday, November 19, 2013 at 9:55 AM
By Matt Hermes / November 19, 2013
Comment
Do you have unwanted guests in your attic or crawlspace in Hamilton Mill? Have you been woken at night thinking there is a party happening in your attic? If you are hearing any types of noise in your attic then more than likely you have a wildlife issues that needs to be addressed immediately. 
In the woods, squirrels appear as harmless and delightful creatures. In your home, they are as dangerous and detrimental as rats. When squirrels invade your home or business, they can cause significant damage. Inside buildings, they tend to chew on wires and destroy insulation in attics and walls. On the outside, they damage siding, gutters and construction gaps by chewing holes for access inside. The problem must be addressed at the first sign of infestation.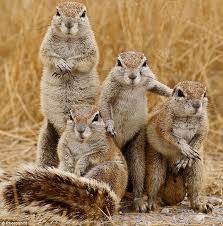 So what do you do if you have a wildlife issue? Call a professional Wild Life remediation company to take care of the problem. While there are a number of companies in Gwinnett County that can help you with this, there are just a handful of companies we recommend to call and compare rates and their remediation methods. 
For more information on dealing with wild life issues at your home give these companies a call to discuss your issues and to receive a competitive quote from each before you decide. 
ZONE PEST SOLUTIONS - 770-609-3002
TRADEMARK PEST SOLUTIONS - 770-614-6534