Three reasons now may be the time to sell your home in Georgia
Posted by Matt Hermes on Tuesday, July 28, 2015 at 8:52 AM
By Matt Hermes / July 28, 2015
Comment
As we have all seen and heard, the real estate market has been booming in recent years in Georgia, but the market is always changing. In fact we are in the middle of a change now and the trends will continue.
If you're looking to sell your home in Hamilton Mill, Gwinnett County or anywhere in the Atlanta market or even your secondary property (vacation or investment house), now may be an ideal time to cash out before the next correction.

Let's go over a few of the reasons it makes sense to sell your home now.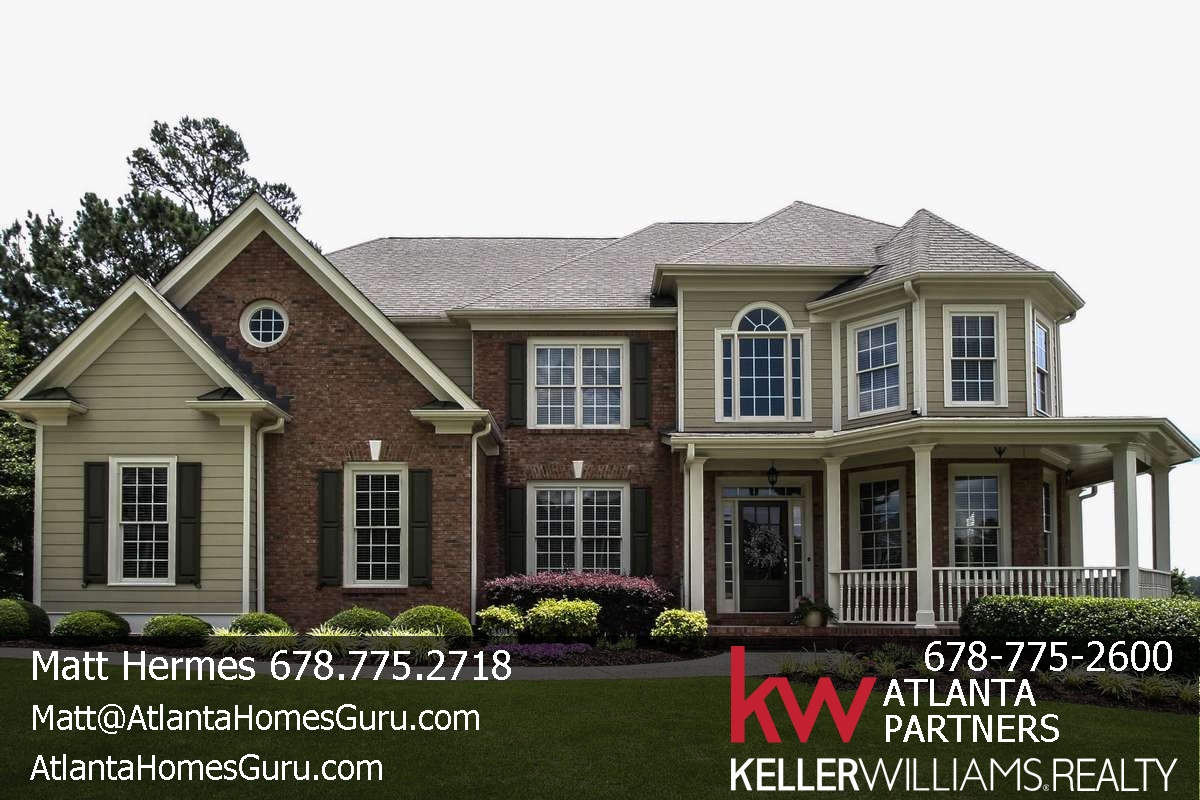 1. Mortgage rates are going to increase: The Federal Reserve has made it clear that interest rates will be moving higher and it is not a matter of if but when. Fed chief Janet Yellen recently said that rates will move higher later this year after seven years of central bank easing that helped the battered real estate market bounce back following the subprime lending crisis.
We're already seeing market sentiment starting to factor in the inevitable hike. After bottoming out at 3.77 percent in April, rates for 30-year mortgages have crept up to 4.26 percent, according to rate monitor Bankrate(RATE).

This should be alarming if you have a house to sell. It means that potential buyers are getting less bang for their borrowed buck, and that could drive home prices lower to balance things out. With cash buyers peaking last year in Georgia, the market's now at the mercy of mortgage-seeking buyers. Higher rates won't help. Typically, for every 1% rise in interest rates, home buyers lose 10% of the value of what they can afford to purchase. 
Someone that qualifies for a $300,000 mortgage today would only qualify to buy a $270,000 home if rates increase by one percentage point. 

2. You can cash out while values are increasing: Last month was great for sellers. Existing homes sold at the fastest pace since early 2007. The National Association of Realtors (NAR) reported that home sales rose 3.2 percent in June, moving the seasonally adjusted annual rate to 5.49 million homes that are in new owners hands. However, with increasing prices this is a double edged sword. You may sell at a higher price but you also then be buying at a higher price. 

3. Inventory issues: There were 2.3 million existing homes on the market at the end of June, according to the National Association of Realtors. Given the recent spike in buying we can divide that by the 5.49 million annual rate of seasonally adjusted sales and this computes to just a five-month supply of homes in the market. That's the lowest that it's been in years, making it easier for your own property to stand out if it's put on the market. 
Lower inventory plus the traditional lack of homes going on the market during the late summer and fall while school decisions come into play mean your home has less competition which could mean higher prices and bidding wars. 

On a national level home prices have posted year-over-year gains for 40 consecutive months. A real estate cycle typically last 7-8 years and we are already in year six of this market shift. If you are thinking of selling the climate is right now to consider moving. For more information on the market in our local area, please feel free to give me a call and let's talk about how we can be of service to you. 
Matt
678-775-2787