The 10 Best-Selling Sherwin-Williams Paint Colors of All Time
Posted by Matt Hermes on Tuesday, July 18, 2023 at 11:12:20 AM
By Matt Hermes / July 18, 2023
Comment
(original article courtesy of BHG.com)
Choosing the right paint color can be a challenge, but starting with a brand's most popular shades can help narrow down your choice. After all, these paint colors are popular for a reason. To help inspire your next room refresh, we chatted with Sue Wadden, director of color marketing for Sherwin-Williams, to learn about the brand's most popular paint colors of all time.
Whether you're searching for the perfect beige to create a soothing bedroom retreat or you're on the hunt for a dark and moody shade for a formal dining room, this list includes a little bit of everything. The fan-favorite paint colors work across multiple spaces and are versatile enough to be used on walls, trim, millwork, cabinetry, and exteriors.
From light and bright neutrals to deep, sophisticated shades, these are the top 10 best-selling Sherwin-Williams paint colors of all time.
1. Accessible Beige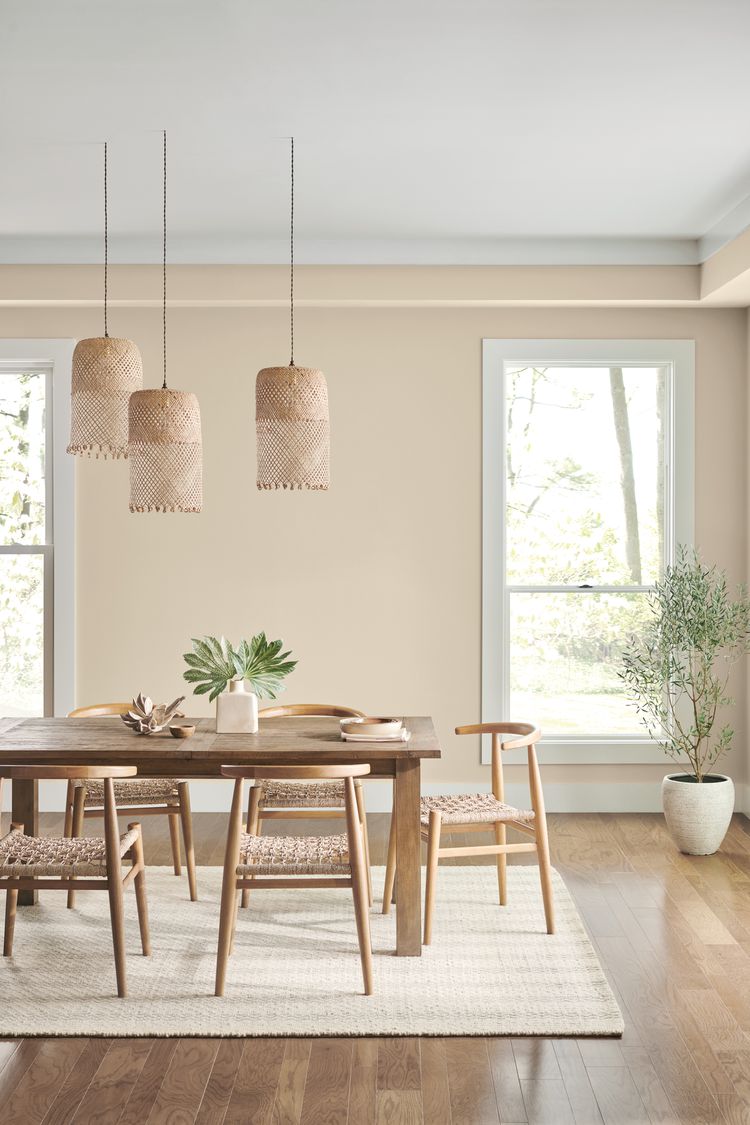 "Unlike many beiges, this fan-favorite color has undertones of gray that can give any space a warm, snug feel and pairs great with earthy tones", Wadden says. If you're looking for a neutral that adds color and saturation, that also works with both a warm and cool color palette, Accessible Beige is a winning choice.
Paint Color: Accessible Beige by Sherwin-Williams
2. Iron Ore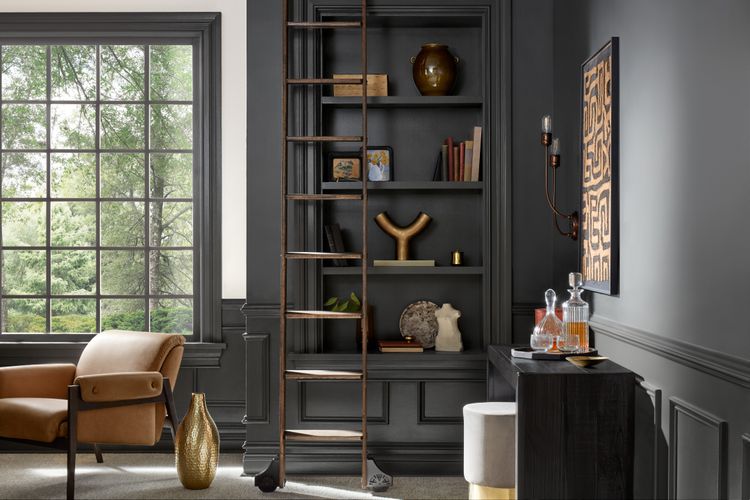 Iron Ore is a deep shade of charcoal gray that has a mysterious quality and creates an air of sophistication. Because of its cool depth, Wadden recommends using it sparingly in well-lit spaces or on exteriors. Boost your home's curb appeal with a fresh coat of Iron Ore on the front door or give your kitchen cabinets a moody makeover with this timeless neutral.
Paint Color: Iron Ore by Sherwin-Williams
3. Natural Linen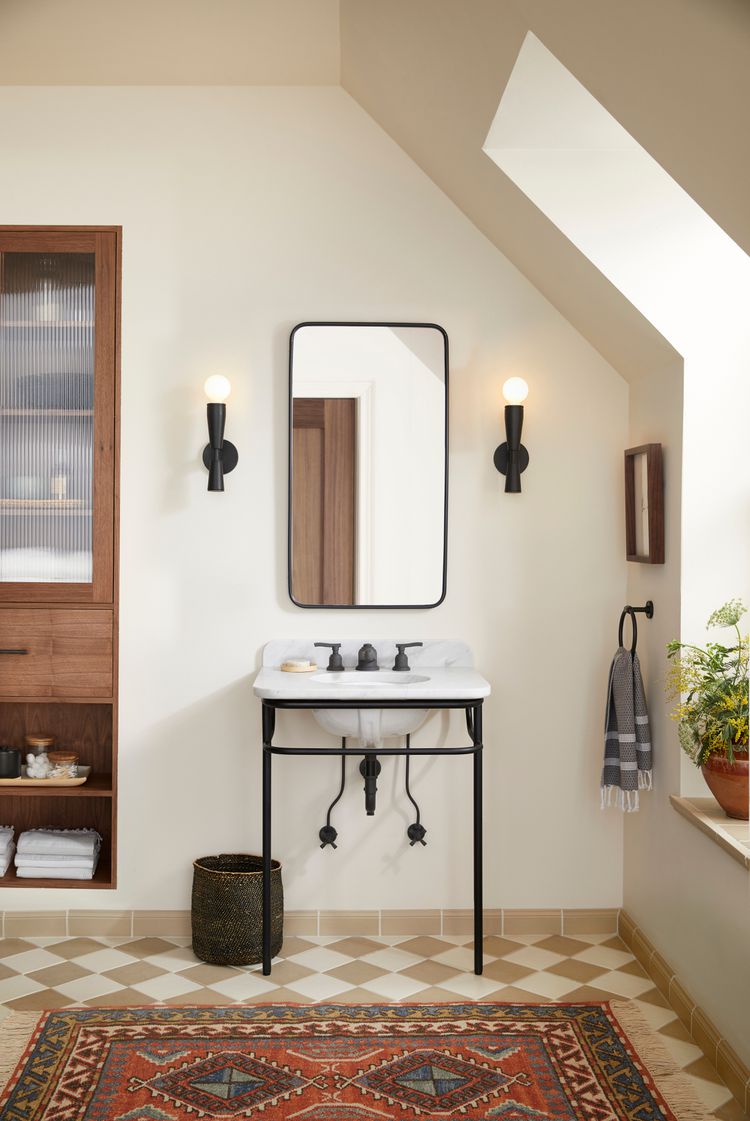 If you're on the hunt for the ultimate shade of beige, look no further than Natural Linen, an ever-popular Sherwin-Williams neutral. Its greige undertones keep it fresh and modern, and Wadden attributes the color's popularity to its subtle breezy feel. She recommends pairing the color with light wood tones in your home to emphasize its warm and airy nature.
Paint Color: Natural Linen by Sherwin-Williams
4. Evergreen Fog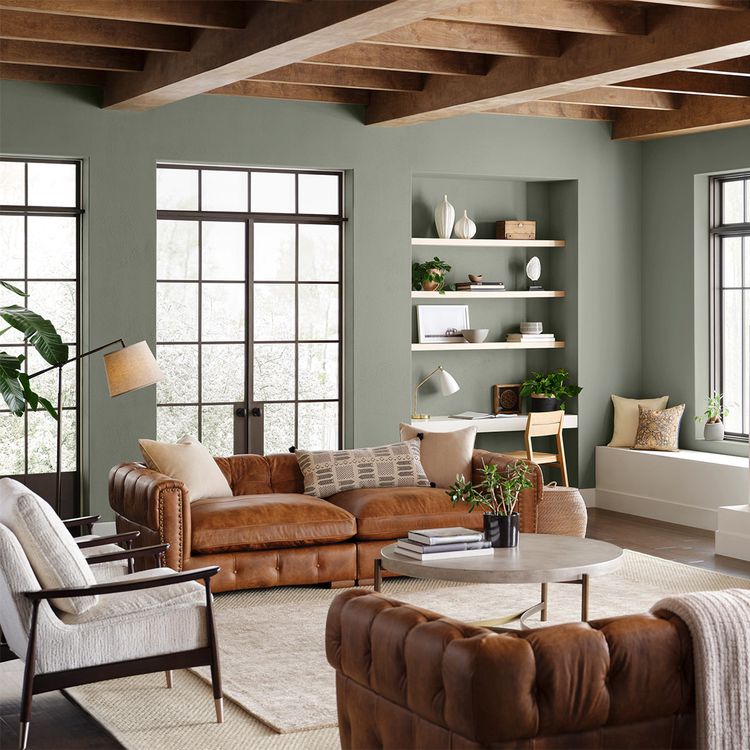 Add color in a calming and sophisticated way with a fresh coat of Evergreen Fog. Wadden calls it a versatile, chameleon color. "This color is the perfect balance between a neutral and a fun color", as it mixes greens and grays for a timeless look. Pair it with natural wood tones and pops of shiny brass for an earthy yet elegant space.
Paint Color: Evergreen Fog by Sherwin-Williams
5. Naval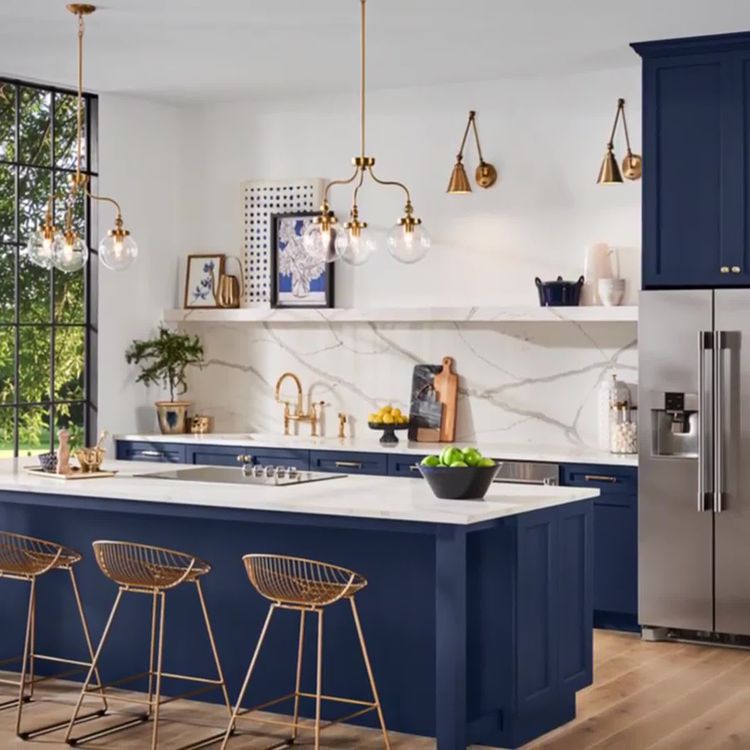 Naval is a longtime customer-favorite and a tried and true shade of navy blue. Wadden comments on the color's popularity, saying, "Blue is one of those colors that will never go out of style—especially this deep blue with cool gray-undertones". It's a versatile color that looks striking on a front door and window shutters, but it is just as well-suited for interiors. Wadden points out that the depth of the shade creates a meditative serenity and shares that the color is particularly popular for home offices or studies.
Paint Color: Naval by Sherwin-Williams
6. Pure White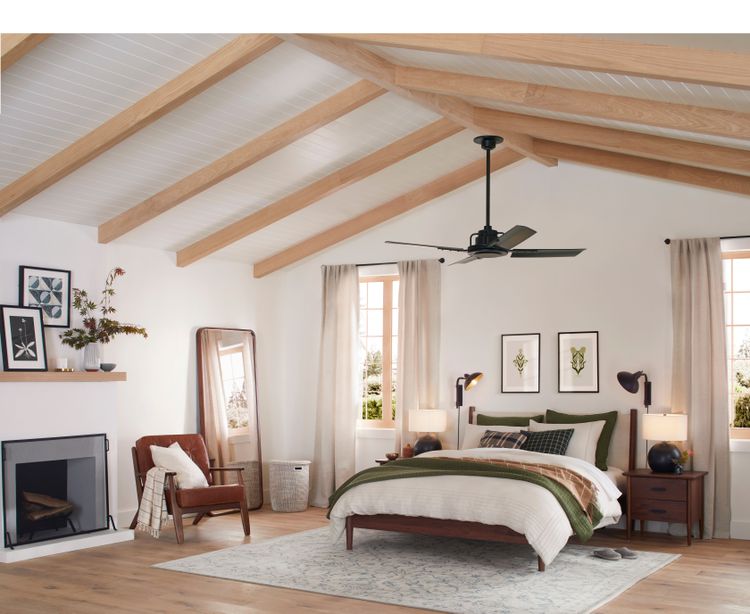 Whether you're looking for a white paint color for walls or trim, Pure White is crisp and bright without being stark. Wadden calls it the perfect neutral backdrop for any interior space and says, "This recurring fan-favorite is a timeless white that doesn't lean too cool or too creamy".
Paint Color: Pure White by Sherwin-Williams
7. Urban Bronze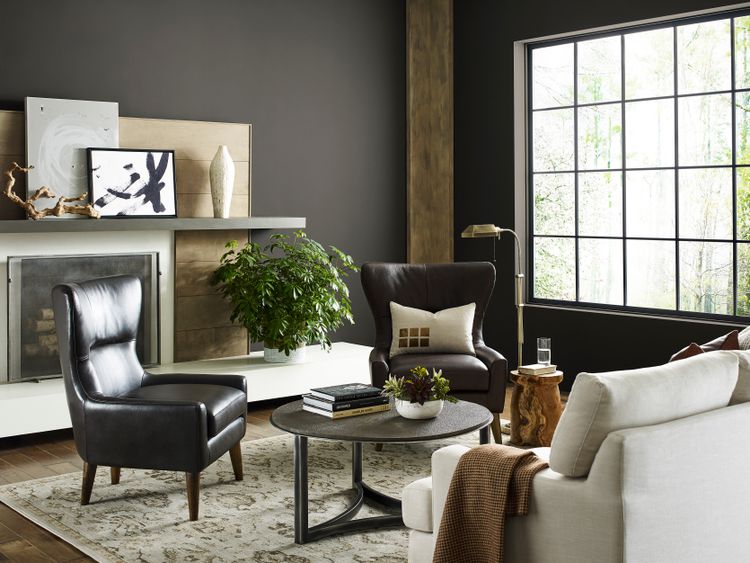 For anyone wanting to incorporate darker colors into their home, Wadden suggests Urbane Bronze. She explains that the brownish-gray color is rooted in nature and evokes down-to-earth tranquility that creates subtle sophistication. Pair the deep shade with warm earth tones, layered textures, and mixed materials for a cozy and inviting space.
Paint Color: Urbane Bronze by Sherwin-Williams
8. Sea Salt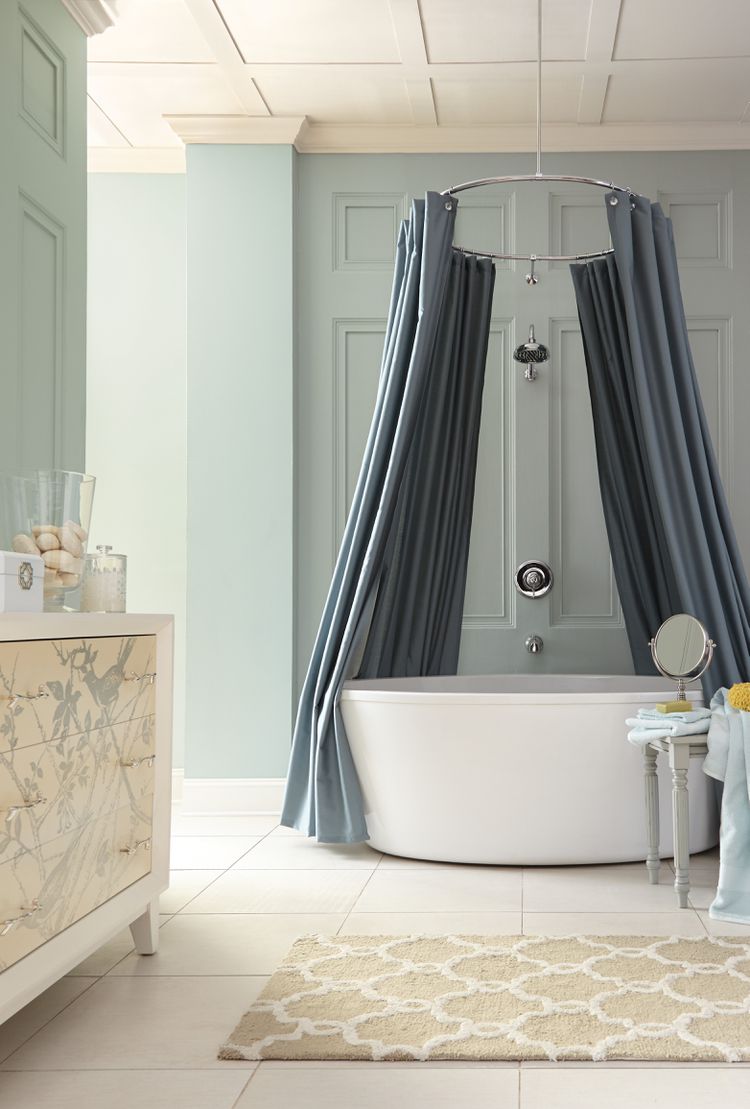 According to Wadden, homeowners have been loving the color greenthis decade. If you want to incorporate the color into your home in a more subtle, neutral way rather than using a bold and saturated tone, she suggests Sea Salt. It's the perfect way to create a calm and serene space, and she points out, "This cool, muted green with blue undertones makes every day feel like a relaxing beach day."
Paint Color: Sea Salt by Sherwin-Williams
9. Gauntlet Gray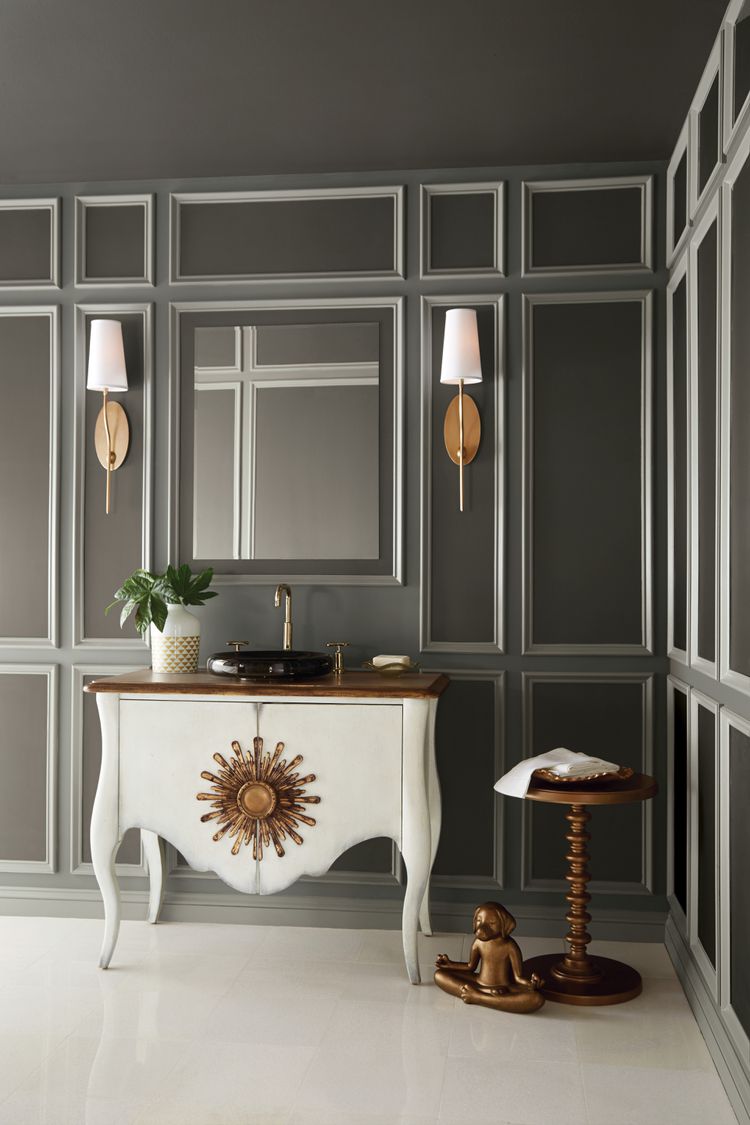 Go dark and moody with Gauntlet Gray, a warm shade of gray that looks stunning against crisp white trim. Wadden points out an unexpected quality of this color and says, "This striking gray color with warm greige undertones continues to be one of our most popular dark colors due to its surprisingly lively feel."
Paint Color: Gauntlet Gray by Sherwin-Williams
10. Alabaster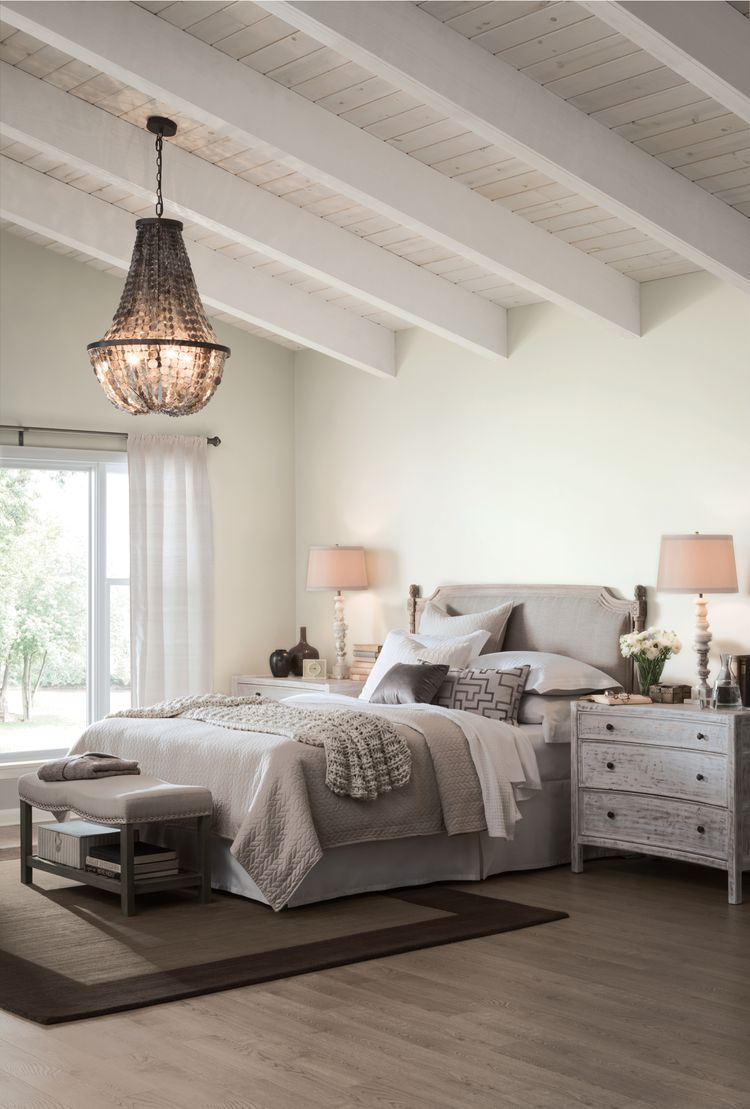 For the right combination of warmth and brightness, you can't go wrong with Alabaster. "This color has become a go-to for homeowners wanting a bright white without sacrificing a warm coziness in a space", says Wadden, adding that the soft and warm nature of this balanced white makes it the perfect choice. It creates an inviting neutral backdrop when used on interior walls and also works well on kitchen cabinets.
Paint Color: Alabaster by Sherwin-Williams