Providing Help During a Break-Up - Selling a home during a breakup
Posted by Matt Hermes on Friday, May 29, 2015 at 11:56 AM
By Matt Hermes / May 29, 2015
Comment
While at a conference this week a topic was brought up regarding selling a home when a marriage dissolves, a family member passes away or for a number of other reasons, a house needs to be sold. We have handled numerous situations where a family needs to move on and while this type of transaction can be a challenge our experience in this situation has resulted in successful sales and a easier transition for those having to sell.
The below article was written by Erica Christopher and published in Realtor.org website in January of 2014.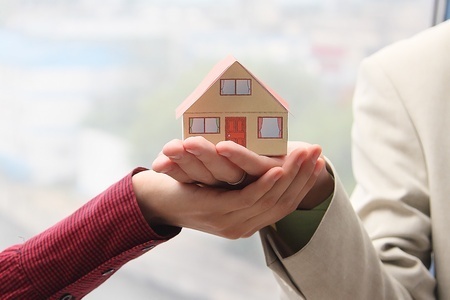 Selling the home at the end of a marriage calls for emotional sensitivity and an understanding of financial and legal complexities.
When a marriage dissolves, full-boil emotions can overtake reason as couples untangle their finances, routines, and other details of their life together. Practitioners who understand the complexities of selling a home during a divorce bring a compassion that's just as vital to the process as their business acumen.
While the divorce rate has been trending downward for a decade, close to a million married couples still split each year. Those life transitions call for expertise that some consumers may not even realize they need from real estate practitioners.
It can be useful for divorcing sellers to consult with a real estate agent well before they're ready to put the house on the market, even before the divorce itself is settled or goes to trial, says Kelly Lise Murray, a law professor at Vanderbilt Law School.
"If the house is handled incorrectly during divorce, one or both spouses may be ineligible to qualify for a mortgage, and thus unable to refinance the marital joint mortgage or buy a house with new loan origination for years," says Murray.
One mistake divorcing couples can make is not examining and making needed adjustments to the homeowner's insurance policy. Just because two people are married—and on the deed—doesn't mean they're both named as insured parties on the home. If one spouse is listed only as an insurance beneficiary and remains in the home, he or she will not be covered after the divorce is final, Murray says.
Pam Theroux, a sales associate with Marin Modern Real Estate in San Rafael, Calif., has been working with divorcing spouses for eight years. She had a client who tried to refinance after a divorce, only to learn there was a 10-year-old lien against the property. "No one thinks to run a background title report on a house," she says.
Having gone through her own traumatic divorce and custody battle in the late 1980s, Theroux says having patience with her clients' predicament is important. "I know how traumatic it was to sell my house that I loved and move into a little apartment," she says.
If you or someone you know needs to talk about selling a house if you are in a situation that calls for it please feel free to reach out to the Hermes Realty Group of Keller Williams Realty. 678-775-2787 or [email protected].