Planning a Home Addition
Posted by Matt Hermes on Tuesday, February 15, 2022 at 9:26 AM
By Matt Hermes / February 15, 2022
Comment
(Original article courtesy of homesandgardens.com)
Planning a home addition can be a fulfilling project. The addition can add the extra space needed in a home because of a growing family, or in response to a change in lifestyle, while avoiding the upheaval of moving home.
But a home addition is a substantial investment, so it's important to plan meticulously and be in the know about house design, how long it might take and which professionals to work with.
Here we examine the steps of a successful project and the options available with guidance from the experts.
Planning a Home Addition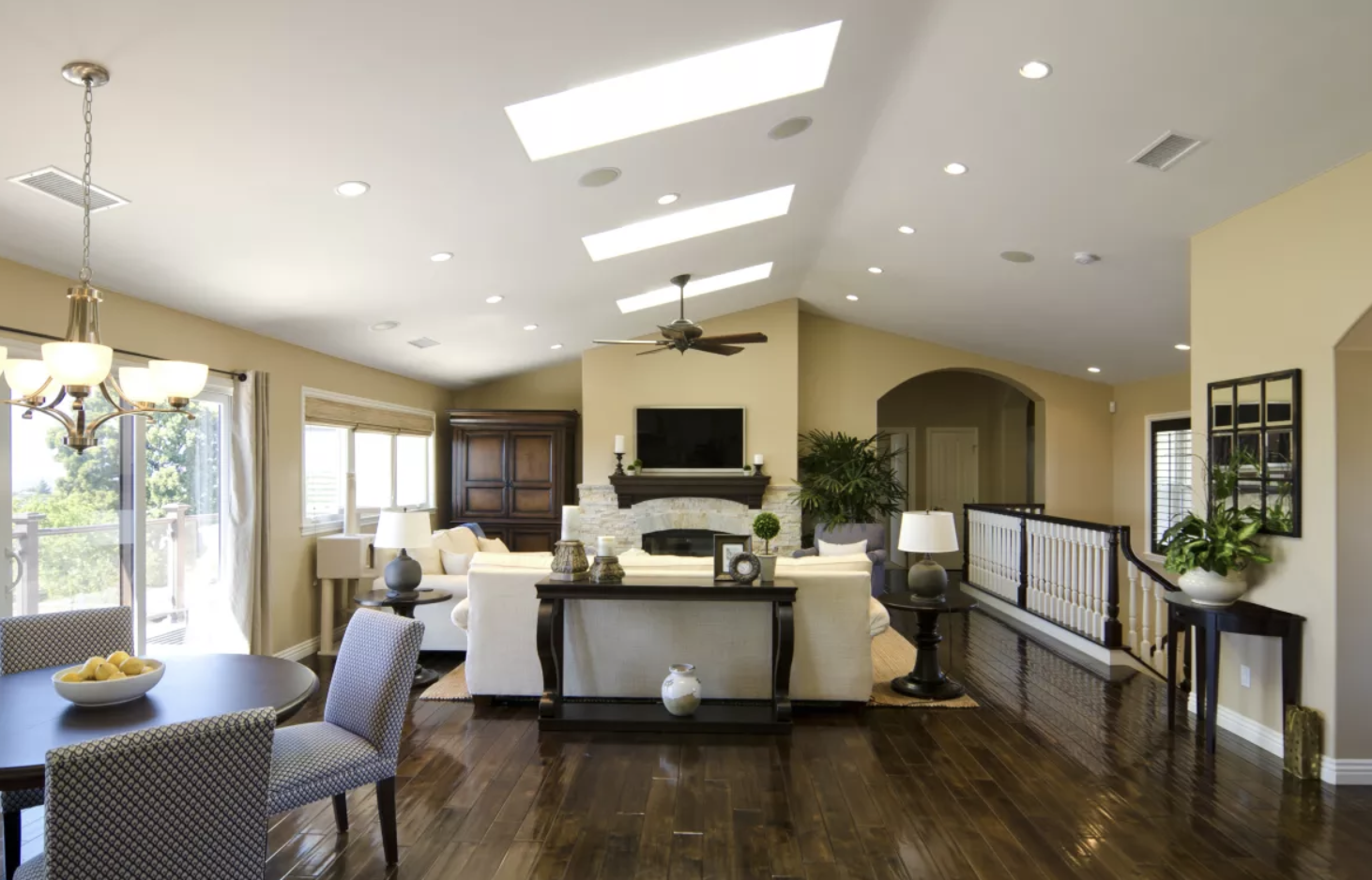 Careful consideration of all aspects of a remodeling or construction project before beginning can save money and time, and ensure it fulfills expectations – and planning a home addition is no exception. These are the factors to explore.
Where Do I Start When Adding an Addition to my Home?
Begin the process of planning a home addition by asking yourself some questions, recommends Bailey Carson, home care expert at Angi:
What problem am I looking to solve?
How should the room look and feel?
What's my budget?
What's my timeline and project scope?
Who am I willing to work with to complete the project?
What permits do I need?
Where will I stay while the work is going on?
What Types of Home Additions are Possible?
A variety of options may be available when planning a home addition, including side or back extensions, cantilever additions, a new level, a basement, and a sunroom or veranda
Which is preferable will depend on where you need the extra space in the home, as well as how much more square footage is needed. What you can achieve will also be dependent on what's allowed where you live.
If just a little extra space is required, you might think of adding a sunroom or veranda, both of which are lower cost options.
To extend existing rooms or add new ones, consider a side or back extension, which could be sizeable. 'This is an attached addition to your home that expands the front, back or either side of your home,' says Bailey Carson.
A cantilever addition, meanwhile, is a self-supporting structure with a floating appearance. 'This is a popular choice for adding modern bedrooms to the home,' Bailey explains.
If a major expansion of your home's square footage is needed, a new level could be added to create a second or third story. 'This is a great project to take on if you need a lot of new space to accommodate more family members,' suggests Bailey. 'This is also a good option if your lot size doesn't allow enough space to build out your home.' Bear in mind that a large budget will be needed for an addition of this type.
Other options might include adding a basement or finishing one, or finishing an attic. 'Adding a basement where there isn't one already is an expensive project, and you'll have to check on local permits to make sure it's allowed in your area,' says Bailey. 'If you already have an unfinished basement or attic, you might consider transforming it into a more structured living space.'
Gather Costs for Home Addition
Once you've considered fully why the addition is needed, but also the home addition costs and budget available for the project, and have also thought about the details of realizing it, it's time to speak to professionals.
You may want to begin by consulting with architects, or directly with contractors. 'Architects can help you envision your new addition, create floor plans and make sure your addition is feasible and safe. However, contractors are often sufficient for minor or simpler additions,' explains Bailey Carson.
Be mindful that for contractors to bid accurately, full construction documents are required, so speaking to them first can help you discover whether your budget is likely to be sufficient for the type of addition you envision.
'I recommend starting out by contacting some full-service builders-remodelers for a consultation,' says Gregg Cantor, president and CEO of Murray Lampert Design, Build, Remodel. 'If you know the size and location of the addition, a phone or virtual consultation may be enough for a single story. For sloping lots, second stories or more complex projects, I recommend meeting at your home. There should be no charge for the initial consultation.
'If you interview reputable companies by researching years in business, reviews, recommendations from family or friends etc, you should get education, ideas and at least a ballpark range of cost.
What Else Should I Ask the Professionals?
It's not just overall costs that are important when planning a home addition, and you should take the opportunity to ask the pros all the questions that need answering. Bailey Carson suggests these might include:
What does your estimate include?
Can you walk me through the whole process?
How long do you anticipate the project will take?
What potential delays should I be aware of?
What do you do if there's an unexpected delay, issue or cost along the way?
Who would you hire to do the work? Have you worked with them before?
What Other Factors Do I Need to Consider?
When you're planning a home addition, don't forget that the type you opt for will determine how much disruption it causes.
'Don't live in the space while the work is being done if you can afford to move out,' advises Susan Taylor of Davis Taylor Design. 'It's a very stressful process made 10 times worse by living in it. Especially if it's your kitchen.' If you can't stay with family or friends during the construction process, the budget will need to include rental costs while you're out of the house.
Be aware that in the current circumstances, timelines have increased. 'Lead times are longer, the permitting process takes longer, and inspections are lagging because of the "renovate rush",' says Susan.
Materials prices continue to increase, too. 'A bid you got a month ago may no longer be valid,' says Susan. 'Most people I'm working with are putting a "valid for 10 days" parameter on their bids and estimates. Ask for an updated bid so you are not surprised with overages.'
Do I Need an Architect for a Home Addition?
First of all you should know that local building authorities may require you to have an architect. Check with the local building department to be sure of what's necessary in your community for the type of addition you're planning.
As to whether it's a good idea in terms of getting an architect's professional input, be aware of the options. 'If you are using a builder that specializes in additions then odds are that they have an architect on staff or a relationship with an architect they work with regularly,' says residential real estate investor Bill Samuel of Blue Ladder Development.
'Hiring an architect or design-build firm with architecture is recommended,' says Gregg Cantor. 'However, an experienced designer or draftsperson can prepare construction plans with the assistance of a structural or civil engineer,' he notes.
Is Adding an Addition Worth It?
As a rule, adding an addition is worth it. 'Generally, adding to your home is likely to increase your home's value,' says Bailey Carson. 'But it's important to think about what kind of addition is best for your home's layout – and how much space will improve your home and property,' she advises.
'Certain additions, like garages, bedrooms and extended kitchens, tend to be the most profitable, sometimes even getting you up to 100 per cent ROI (return on investment). These rooms increase your quality of life in your home and add value to your home if you choose to sell it – they're a win-win!'