How to Plan a Remodel and Stay on Budget
Posted by Matt Hermes on Tuesday, October 25, 2022 at 9:50:42 AM
By Matt Hermes / October 25, 2022
Comment
(Original article courtesy of houzz.com)
Worried about how price increases will affect your renovation? Experts share insider tips for keeping costs in check.
Material price increases, product delays and subcontractors in high demand — remodelers are experiencing pressure from all sides at the moment. Choosing products early, seeking advice from your builder or designer, and being flexible with your selections are key to keeping your budget in check and your project on track, say the four design and building experts we spoke to. Read on to pick up more of their insider tips.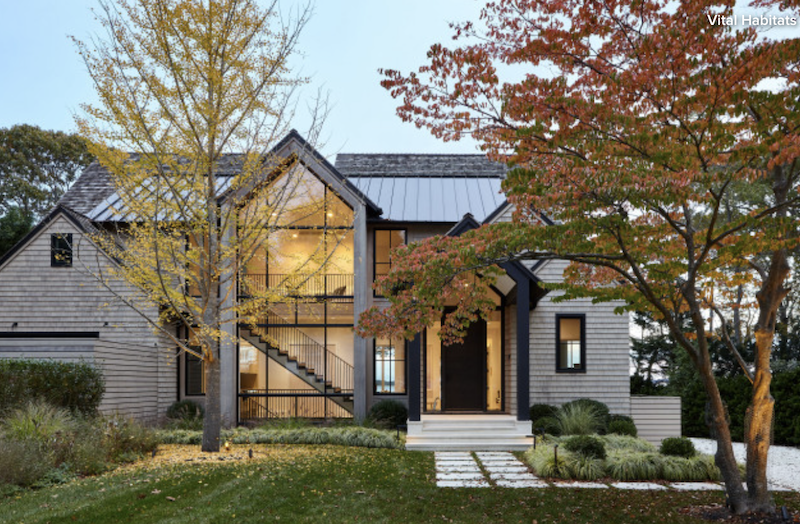 The Impact of Price Increases on Projects

"The price rises have affected us enormously," says Neil Turrell, managing director at Turrell Building. "We have a few projects that are valued over several million dollars each and the duration for these kinds of builds is two years plus. These projects were fixed contracts, so we have had to wear the cost of all the price rises on the complete builds over the past two years. That hurts when building materials, deliveries and trades have gone up 35% and builders only work to a 20% profit margin generally.
"I believe the increase in interest rates and in products and materials has changed the face of our industry," says Alan Nasrallah, interior design director and founder of Indulge Renovations. "Rather than allowing our designers to choose just one product supplier for a project [which was previously often the norm], most clients now want us to provide them with two quotes, giving them the option to choose more cost-effective products."
"International shipping delays, the tripling of container prices and port fees, and a drop in raw material supply have all contributed to a rise in project costs," says Maria Cerne, interior designer and principal at Studio Black Interiors. "Locally, delays due to lockdowns and transport issues, along with reduced staffing capacity, have also played a significant role.

"Price rises have impacted the overall build and renovation costs for homeowners, which flows down to the budget for finishes and fixtures. We have had to adjust the materials we might typically use in favor of comparable products that are more reasonably priced and accessible," Cerne says.

"For example, if an Italian tile had been our first choice, we are now specifying tiles available locally that are more reasonably priced and have a shorter lead time. Rather than specifying specialty finishes, such as brushed brass for plumbing fixtures, we are sticking to the more classic, standard finishes, such as chrome and nickel."
How You Can Help Keep a Lid on Project Costs

Melissa Woodcroft, director at Concepts Unlimited Design, says:
Work closely with your builder and engineer during the design phase to limit additional costs, such as minimizing spans of beams and using readily available materials.
Find a builder and book a spot in advance with a good lead time between signing the contract and build commencement. Waiting means your builder can plan and book trades and order materials in advance.
Choose fixtures early. Making selections at the last minute will often mean less choice, higher costs and poorer-quality items.
Work with an experienced interior designer who knows the best products at the best prices and who understands warranties and where to purchase them. Using an interior designer will ensure you can avoid provisional cost amounts (estimates) from your builder for specifications that you can have a fixed-price contract on, which avoids variations.
Stage your build. Work with your builder and establish whether nonessential work, such as nonessential cabinetry, can be completed at a later time.
Consider a smaller initial remodel but work with an experienced architect or building designer to create a master plan that can be executed at a later stage. Staging a build doesn't mean the project is less expensive overall –—in fact, it often means the project will cost more in the long run — but it can enable homeowners to get some of the most urgent work done in manageable pieces.
Cerne says:
Work closely with your builder and interior designer in the early stages of the project and seek expert input into all aspects of the design, from the floor plan to the material selections before the project commences.
Order items such as appliances, windows, doors and plumbing fixtures months in advance to ensure they are available and ready in time for construction.
Buy and source materials locally and domestically to reduce waiting times.
Be flexible so you can pivot and adapt to changes, price increases and delays with an alternative plan or substitution.
Nasrallah says:
Rather than natural stone, consider a porcelain look-alike. Everyone loves natural stone, but the cost can blow your budget out of the water. A porcelain alternative can reduce costs significantly.
If your heart is set on natural stone, ask your designer or builder whether a stonemason has remnants you can use for smaller projects.
If you want colored fixtures, choose premade styles rather than having it custom-colored. You might have to compromise a little on the color, but the off-the-shelf options have grown significantly in recent years, so chances are you may find the perfect hue.
Choose a ready-made bathroom vanity rather than

having one custom-designed. A large number of companies produce attractive off-the-shelf vanities at a fraction of the cost of custom styles — some even come with marble countertops. They are limited in sizes, but a good designer will make them work in your space.
Turrell says:
Buy products and appliances early and store them, if necessary. This helps secure costs in a fragile climate.
Be efficient with your design and minimize the use of steel where possible, subject to engineering requirements. Using wood beams instead of steel will help mitigate steel-price increases, which are expected to continue. While there are ongoing price rises and challenges sourcing wood, it is still cheaper than steel.
Be patient on the timelines of your project. This allows your builder to get multiple trade quotes and means you're less likely to be stuck paying a premium price for super-busy trades.
Be open to sharing some of the price increases with your builder. This can help your builder finish the project and not feel pressured into thinking they have to cut corners.