How to Clean Your Gutters — Plus, Why It's So Important to Do So Regularly
Posted by Matt Hermes on Tuesday, September 22, 2020 at 1:03 PM
By Matt Hermes / September 22, 2020
Comment
From ladder tips to cleaning tools and more, here's what a roofing expert has to say about this important household chore.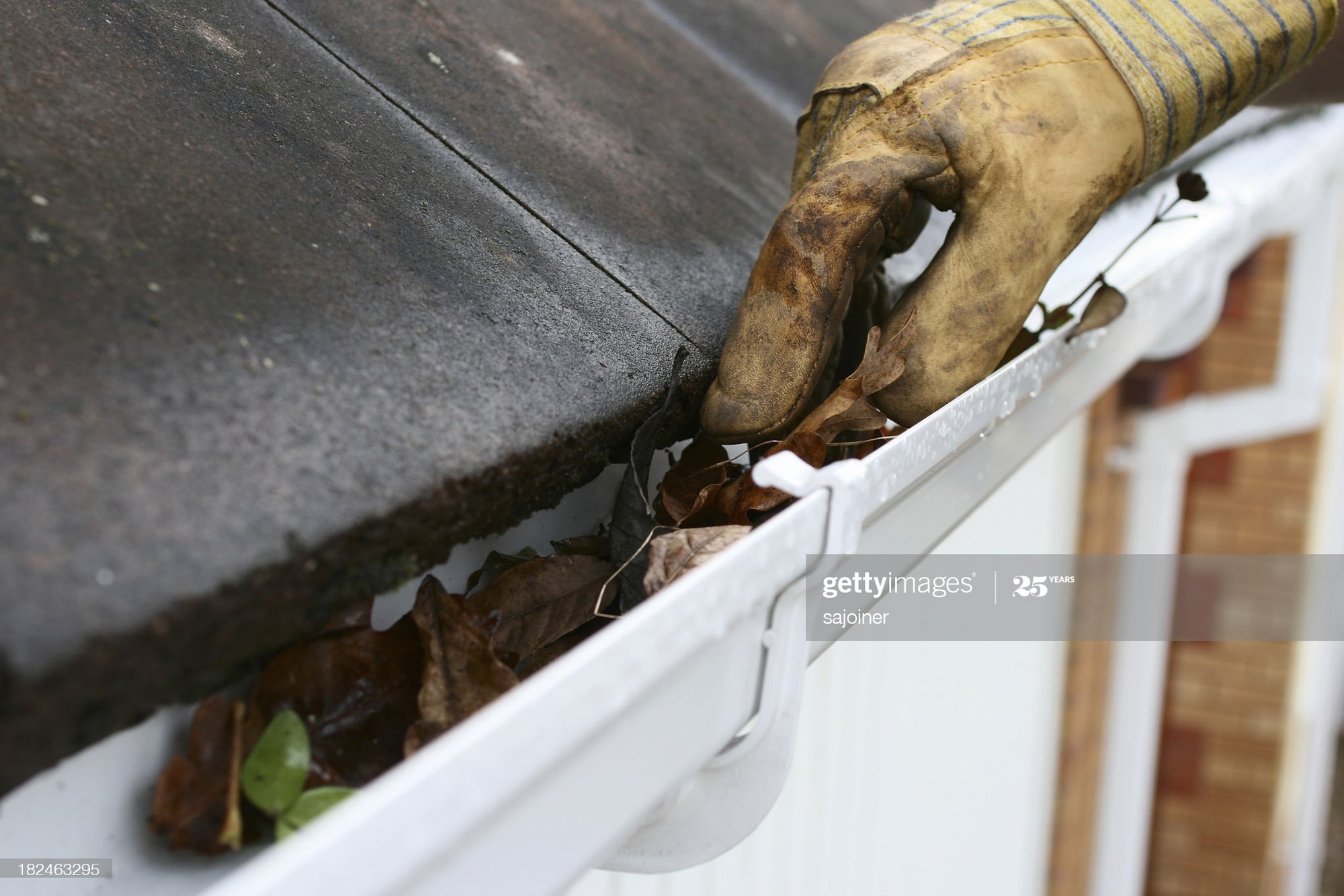 Make no mistake about it: If left unattended, a blocked gutter can turn into a big roof problem in no time. "Gutters are designed to help water drain off your roof," says Zach Shoffner of Farha Roofing. "When they're clogged up with leaves and other debris, water has no place to drain, and so it goes back up and into the roof system potentially causing a whole slew of issues."
On residential roofs, Shoffner says this can mean water getting trapped under shingles, causing rot and leaks in your home. He says water can also spill over the side of your gutter, right down the exterior of your home and into your basement, damaging the entire foundation of your house. "The water on your roof system needs a place to drain and if those drains are clogged, then problems can and will arise," he says. Not sure how to clean a clog out of your gutter? We asked Shoffner for advice and here's why he had to share.
Check them regularly.
Experience matters.
Start in the middle.
Be prepared for larger clogs.
Try a pressure washer tool.