Georgia DOT opens flex lane on I-85 in Gwinnett
Posted by Matt Hermes on Wednesday, July 8, 2015 at 12:30 PM
By Matt Hermes / July 8, 2015
Comment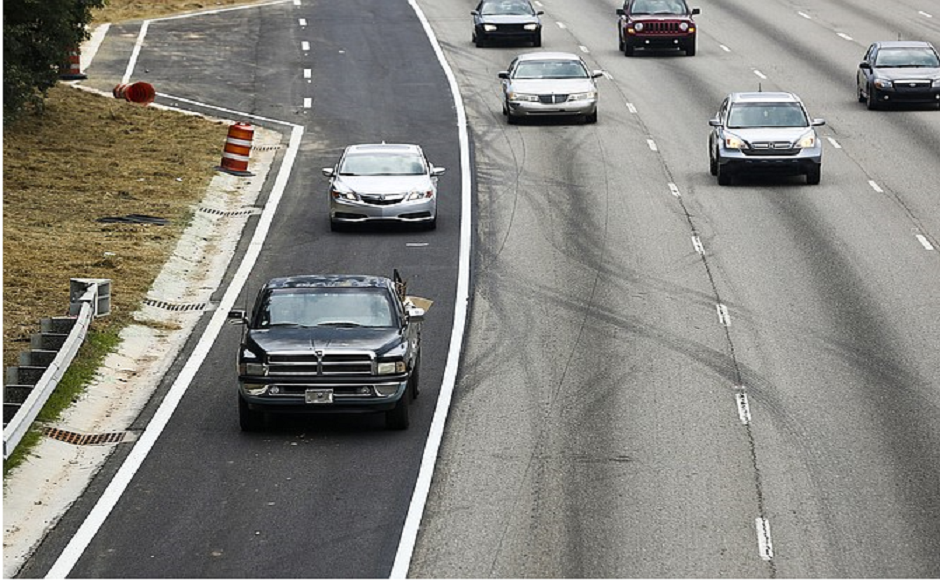 Georgia DOT opens flex lane on I-85 in Gwinnett
Commuters have a new lane on Interstate 85 to use when they are driving home through the Norcross area beginning Thursday afternoon.
The Georgia Department of Transportation announced on Wednesday that it has opened its new flex lane on I-85 north. The two-mile lane was installed on a re-built shoulder of the highway, between Jimmy Carter Boulevard and Indian Trail Road, to relieve congestion by adding more room for drivers merging onto and leaving the interstate during peak traffic times.
It is the only flex lane on I-85.
"You can use this new flex lane on your way home (Thursday)," District Engineer Brent Cook said in a statement. "This flex lane is just like the Georgia 400 system in Fulton County."
There is a catch to the new lane, however, because it will not be open at all times. Pope said the lane will only be open to drivers Mondays through Fridays, from 3 p.m. until 7 p.m.
The state spent $2.2 million rebuild the shoulder of the interstate so it can be used as a traffic lane. Marietta-based Baldwin Paving performed the work for the Department of Transportation.
The DOT previously opened flex lanes on Georgia 400 in 2012, and opened five mile of new lanes on that highway last month where drivers are not allowed to exceed 45 mph.