Fall is a Great Time for Planting in the South
Posted by Matt Hermes on Wednesday, September 9, 2015 at 9:20 AM
By Matt Hermes / September 9, 2015
Comment
Fall is a great time for planting in the south.  The soil temperature is warm, and perfect for establishing roots.  In the spring, the soil temperature is much cooler which limits the growth of the roots.  In years when we have a cool spring and dry summer, these plants may not survive.  
In the fall, not only can you purchase plants at a discounted price, but the size of the plants are often larger than in the spring.  Many of these plants have been in the nursery since the spring, making them look tired and worn.  However, the plants will be able to establish their root base throughout the fall and winter, and will look great in the spring.  
There are traditional plants for the fall, such as viola, pansies, and mums.  You could take a less traditional route, and plant a ground cover, such as the wintercreeper shown here.  This hardy, evergreen plant, will change colors in the fall.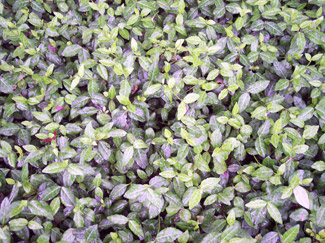 It can be planted anytime, but will do especially well when planted in the fall.  
There are several other ideas for color in the fall which can be found in
Better Homes & Garden
. 
Fall is also a terrific time to plant trees.  Several varieties, including the sumac, bald cypress and sweetgum have beautiful colors in the fall. Remember, with the perfect soil temperatures in the fall, these trees and others will be able to establish strong root system for years of beauty and season changing colors.