Design Trends - Are you a follower or a trend setter?
Posted by Matt Hermes on Tuesday, February 5, 2019 at 12:00 PM
By Matt Hermes / February 5, 2019
Comment
One of my favorite things about the New Year is to see what professional interior designers will predict to be the 'hottest trends' in the coming year. They look at colors, finishes, fixtures, furniture styles...and they ALL have a different opinion!
What one designer says is "so over in 2019" another may say "it's still hot and heavy in our market!"
Conclusion: go with what YOU love!
My background is in interior design and I've never allowed another designer, magazine, website or any outside influences affect my design choices. Your style is your style and your home should be a reflection of all the things that you love, not what someone else tells you is 'in or out.'
My husband and I just purchased our first home together and I kept seeing everywhere on social media that "barn doors are so over"...I was disappointed to say the least! We hadn't had the opportunity to install barn doors (because we'd always rented) and now we finally had the chance to make our house our home and they're supposedly no longer in style. Hogwash! We WILL have a sliding barn door and we know exactly where we will put it!
Here is a compilation of photos of our dream home (actually it's a combination of my 2019 vision board along with images of our dream home)...you get the idea!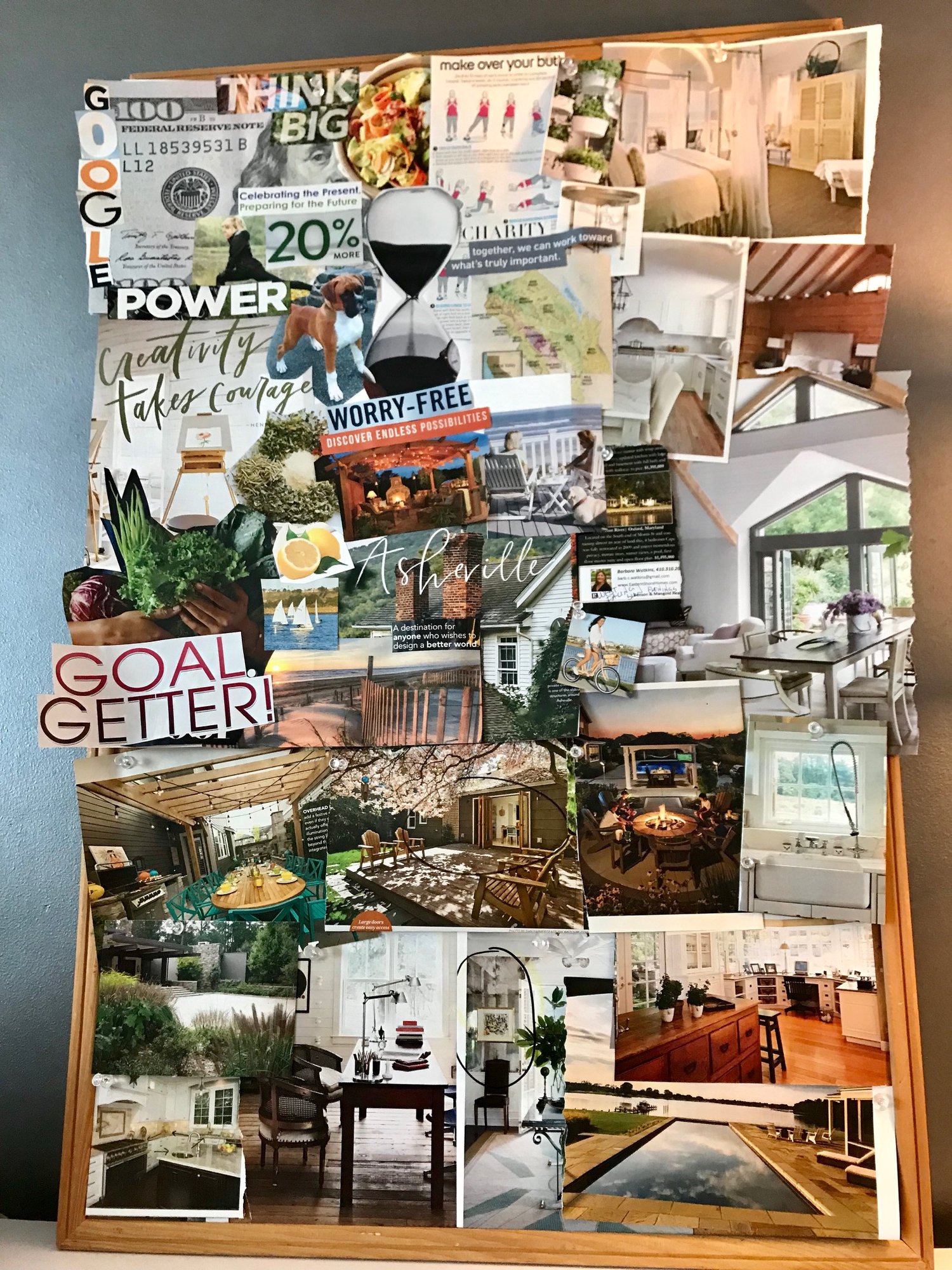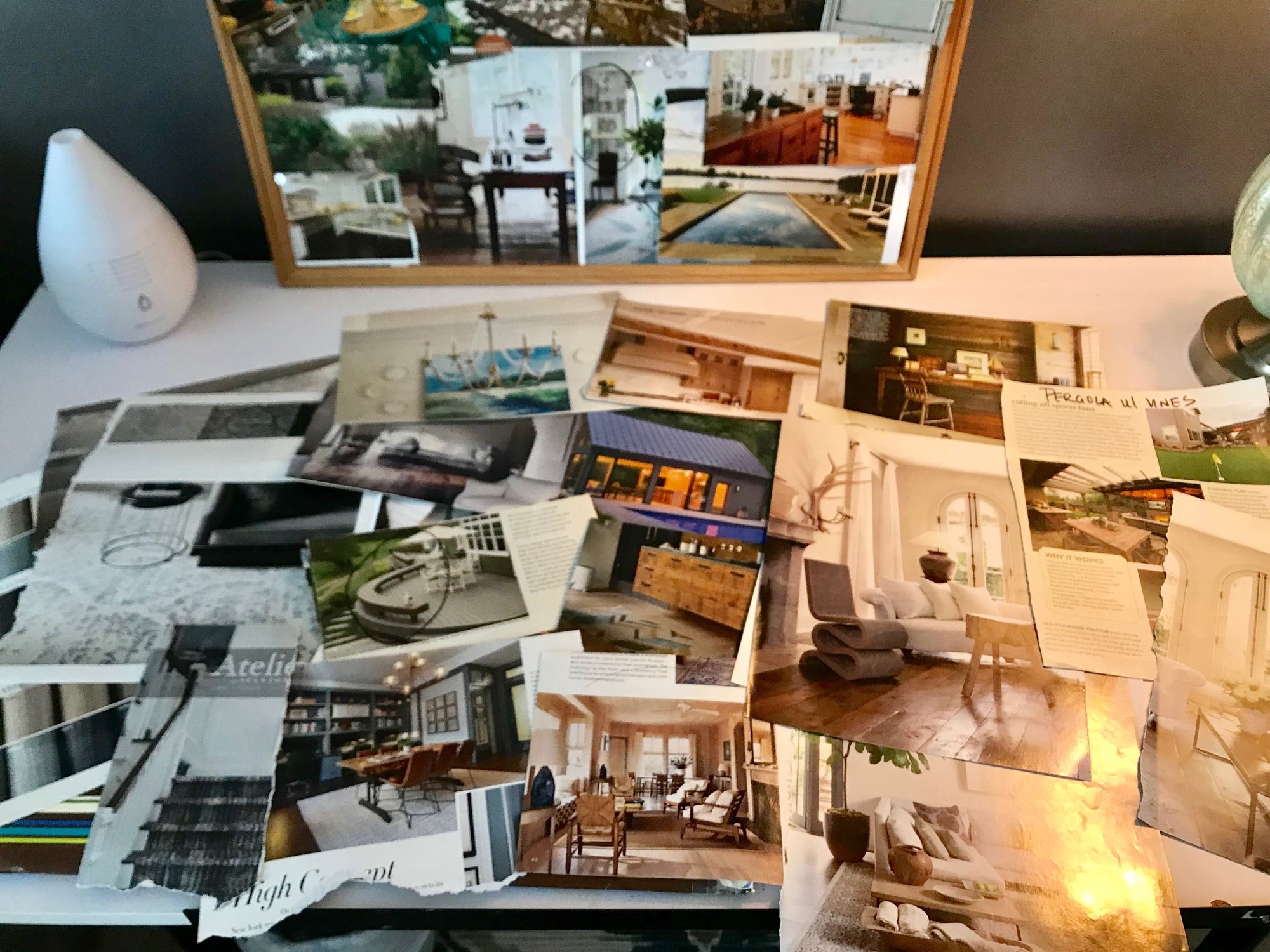 I've been collecting these photos for YEARS. (I'm old school and love a great magazine!) I go through my special polka dot 'dream home' folder every so often to remind myself of the visions that I have for my husband and I to own a lake house and to customize it in any way that we wish. While we're very simple people, there are specific things that we'd love to one day build for our lake house; we've drawn up a floor plan, we know we want a west facing lot and my husband has even drawn up furniture pieces he'd like to build one day, using my grandfather's saws, in our future workshop.
I often wonder just how many of the designs that we currently love, will have gone in and out and back in style by the time we're able to purchase and furnish our dream home. We will one day learn!
So, are you ready to see what the designers are predicting will be the hottest color, flooring & style trends of 2019?
Find them out below (but don't forget to lose yourself in your own style and create your own trends!)
7 Colors Trends to Watch in 2019
Written by Kelly Hawkins