Bathroom Interior Design Ideas To Fit Your Budget
Posted by Matt Hermes on Tuesday, December 1, 2020 at 10:53 AM
By Matt Hermes / December 1, 2020
Comment
Most people who do renovations start with their kitchen. Oftentimes, they end there too. But the bathroom is one of the most satisfying rooms to remodel. Everyone in the house uses the bathroom every day, so why not make it a peaceful place to be?
These bathroom interior design ideas will give you affordable ways to make changes to your bathroom. Maybe all you need is new lighting or perhaps, you want to flip the entire thing! That's all up to you, we're just here to inspire.
Solid Marble Vanity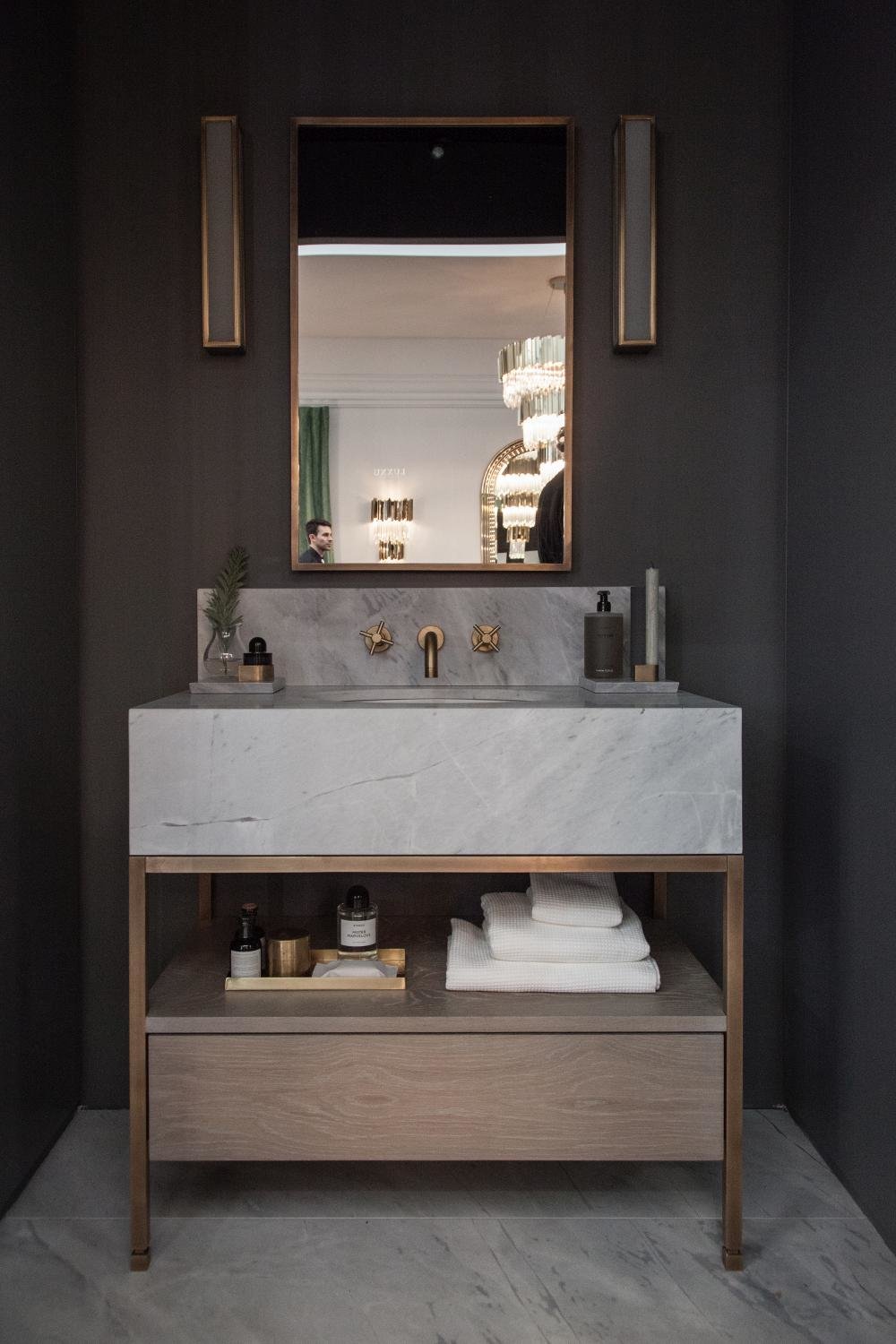 While you may not be able to afford kitchen counters that are marble, a bathroom counter is much smaller. So small that if done right, you can get a solid piece of marble for the whole thing.
For a cheap cut, ask home improvement places if there are any returns you can have at a discount.
This marble is about 8-12-inches thick. However, you can always opt for a single top layer on any bathroom cabinet or vanity. You can also get faux marble at a fraction of the price that looks like the real thing.
Modern Eccentric Sink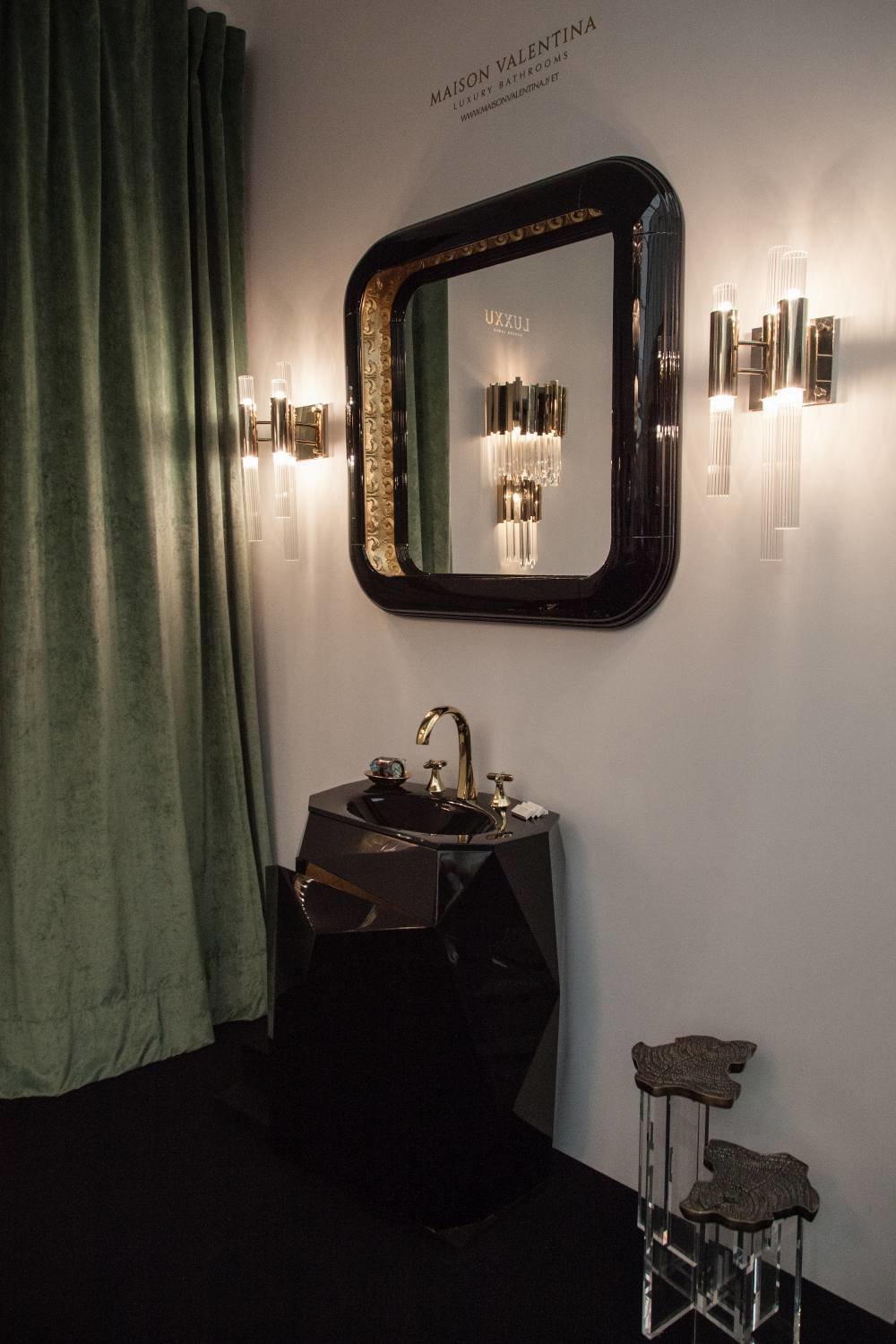 Custom sinks aren't cheap, but you can get unique freestanding sinks that will do the trick. The most affordable way to do this is to get a standard cabinet and set a special sink on top of it. Search for unique basin sinks to get started.
However, an even more impressive bathroom interior design involves a sink and cabinet that's all in one piece. These are harder to find to fit your budget but so worth it if you can pull it off. Nothing is more sophisticated than solid pieces.
Traditional Table Vanity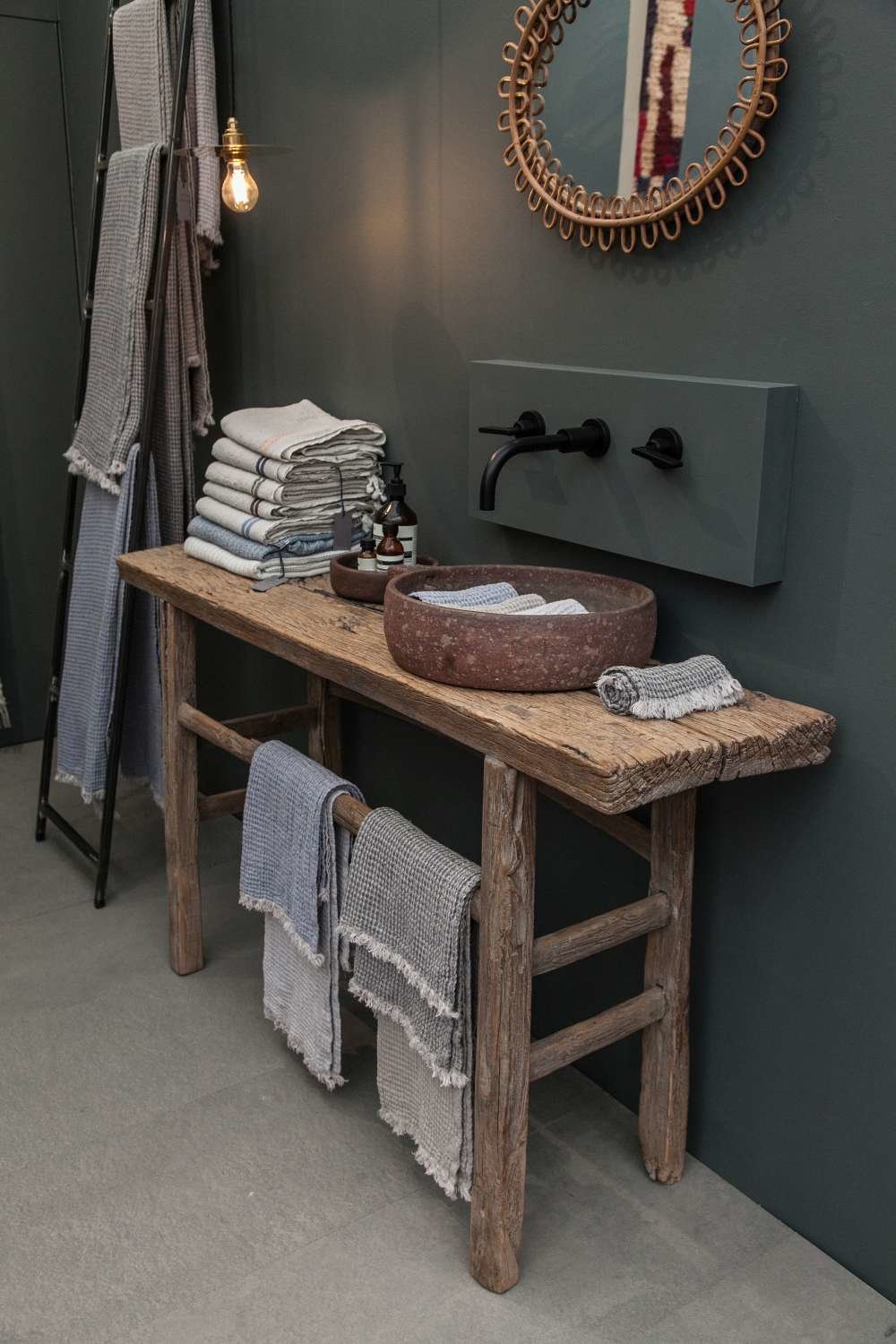 This look works for a farmhouse, shabby chic, and beach house bathroom interior designs. It starts with a traditional table or island. From there you install a bowl sink and faucet that will be attached to the wall.
If you're lucky, you can hide the plumbing completely in a box on the wall or behind the table. That way, the entire thing looks natural. If you can't, you can always place a dummy sink on the table and a small working sink elsewhere.
Hanging Mirrors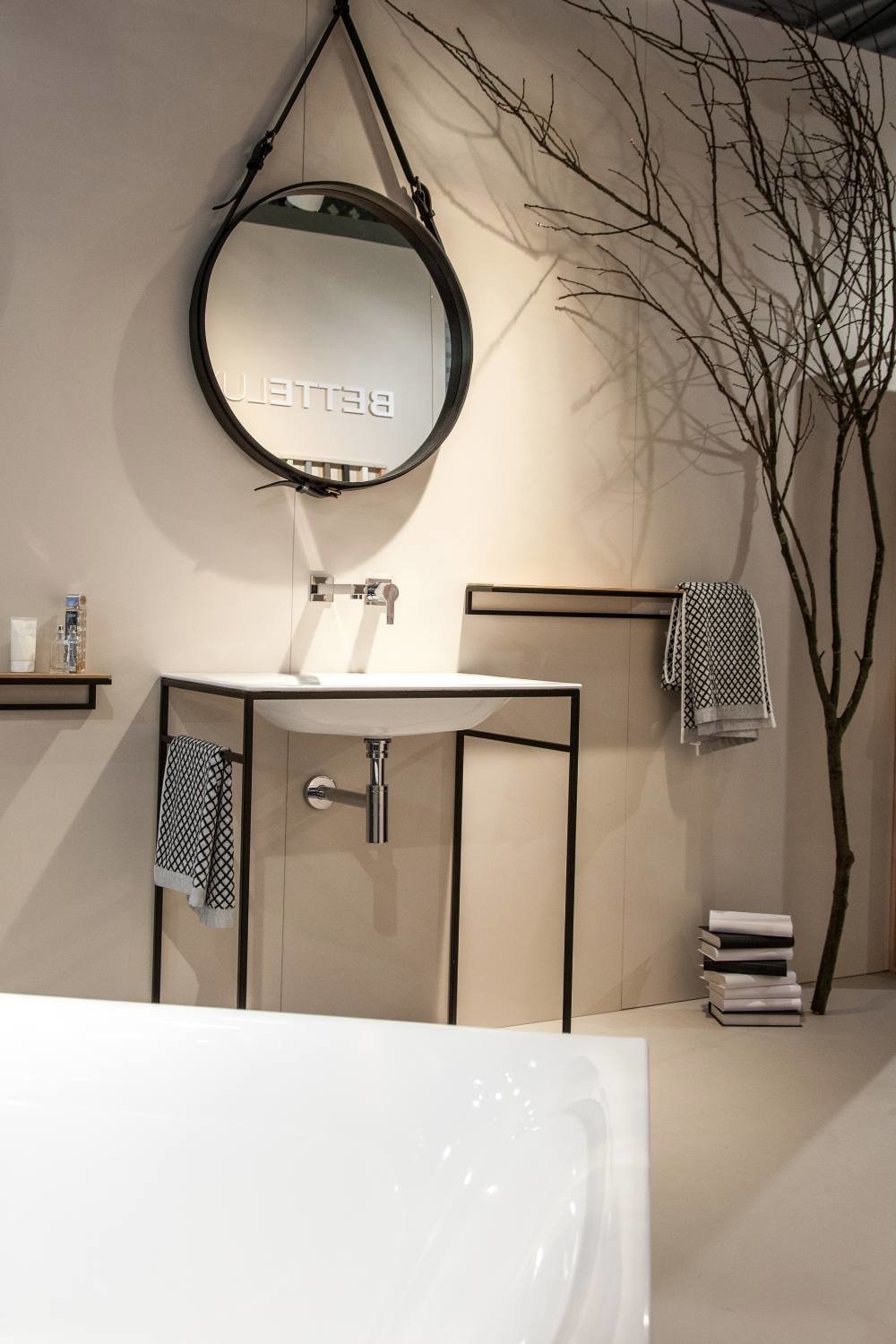 If all you can afford to remodel your bathroom is a few home decor accessories, then don't worry. There are a few things you can do that will make a huge impact on the end result. For instance, a hanging mirror.
A hanging mirror will make the area appear lighter and more calming. It will look best without any other bulky furniture or appliances near. Try using simple frame sink and tub units for the best results.
Article courtesy of HomeEdit.com. See full article HERE