3 Things to Think About Before Selling as a FSBO in Hamilton Mill and Dacula, GA
Posted by Matt Hermes on Wednesday, April 8, 2015 at 10:22 AM
By Matt Hermes / April 8, 2015
Comment
3 Things to Think About Before Selling as a FSBO in Hamilton Mill and Dacula, GA. 
Quick: Off the top of your head, what can a real estate agent do to sell a house that you can't do?
"Frankly, I don't think a Realtor® does much that I can't do myself," a New Jersey homeowner told CBS News. After all, real estate agents just stick a sign in the yard, hold an open house or two, and fill out a couple of papers, right? Since you, too, can perform these duties, why not sell the house yourself and keep the commission money?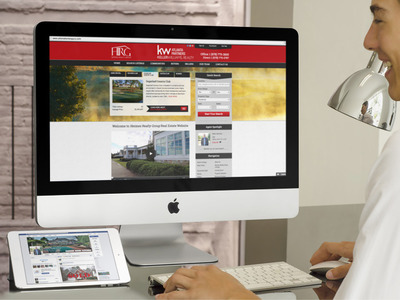 This is a fallacy many Americans and even some residents in Hamilton Mill and the surrounding areas operate under when judging the job of a real estate agent. Keep in mind that lots of jobs look easy when you aren't the one performing them.
While many real estate agents subscribe to the 3 P's of Selling, (Place a sign in the yard, put the home on the MLS system, and pray), the Hermes Realty Group of Keller Williams Realty Atlanta Partners adds a fourth and fifth step to this which is vitally important to the success of selling your home. What is the fourth and fifth step? Reach out to us and let's sit down and go over them with you. 
Before you decide to plunge head-on into the world of the For-Sale-By-Owner, here are there key points you may want to consider.
1. Getting the Price Right
When the National Association of Realtors® surveyed FSBOs about what challenges they faced when attempting to sell their homes without the aid of a real estate professional, 13 percent said that setting the right price was a key challenge.
What is the "right" price? A home should be priced at or very near its market value. Therein lies the challenge – how does a layperson determine a home's current market value? The calculations require access to recent sales in the area, information about those homes, and information about the current real estate market in general.
Without access to the Multiple Listing Service (MLS), it is nearly impossible for anyone to gather info on all recent home sales in a given area. Although many websites claim to have this information, they are relying on public records, and most of the time they don't have all of the information required to pinpoint market value.
Would you sell a used car without consulting the Kelley Blue Book, or something similar, to ascertain its worth? Without knowing the true market value of your home, setting a price for it is akin to throwing a dart – where it lands may or may not be the bulls-eye.
2. Getting the Word Out
One of the most important jobs of a listing agent is marketing the property. Once upon a time, all it took was an ad in the Sunday classifieds. Today, however, it requires a lot more work, and multiple marketing platforms – especially for homes with problems. Website placement, social media, blogging, videos and so many more areas of focus are needed to properly market a home. A sign in the yard simply does not do the trick. 
Homebuyers begin their search online, and that's where real estate agents shine in their marketing efforts. They employ multiple strategies across multiple platforms – something a homeowner with no real estate or marketing experience may find challenging.
3. Getting a Handle on the Paperwork
Understanding and completing paperwork is the one task of selling a home that stymied the largest number of FSBOs in the NAR survey. From the purchase agreement to how to deal with changes to disclosure requirements, the typical home sale requires a stack of legal contracts that few outside of the industry know anything about.
You will need to familiarize yourself with all contracts, reading and understanding every single line. Otherwise, when a buyer submits an offer to purchase, you may end up sitting there with a glazed look on your face and no idea how to decipher the pages in front of you.
So now what? 
If you have questions about marketing your home and you are considering selling it by yourself, feel free to reach out to the Hermes Realty Group for a free, no obligation assessment of what we can do to effectively market your property at a price that satisfies your needs. If you still decide to sell it yourself, no problem, at least you know what we can do for you if and when the home does not sell. Call us at 678-775-2787 or check us out online at www.AtlantaHomesGuru.com.